Today I thought I'd talk (write, even) a bit about the importance of using a primer when you're wearing makeup.

Primer keeps your makeup on and looking nice for longer. It can also aid in its application and intensify the colours used. It prepares the skin and creates a smooth surface for the makeup to stick to.

Think of it like paint. You wouldn't paint a wall unless you'd primed it first, you also shouldn't apply makeup unless you've primed your skin. Some people just moisturise and leave it at that, but I'm going to show you now why you should go one better.

I'm going to show you pictures which will hopefully illustrate just how important it is to buy and wear a good foundation and eyeshadow primer.

I use Sephora professional makeup base as a foundation primer. It's quite nice, it has a bit of shimmer in it so illuminates your face a little. I want to try a silicon primer next, the Smashbox Photo Finish is supposed to be good.

For my eyes I use Urban Decay Primer Potion. Most people have heard of this one I'm sure, if you don't already own it I highly recommend it.

Right then, I'll stop harping on and just get the photos out, shall I?

First, these are some very, very old photos from before I owned a primer.

I don't think I'm wearing foundation in those, so lets just look at the eyes. See how the eyeshadow barely shows up and it's creased and horrible in the first picture? In the second picture there's no creasing but I'm sure there was later in the day.

These photos were taken last week at around 3am. I had applied this makeup the previous morning with both my Urban Decay primer on my eyes and my Sephora primer on my face under it. These photos were taken after spending a day in college, going shopping, going to the pub for a friends birthday, drinking lots of Guiness and then spending 2 or 3 hours dancing in a hot nightclub. In between all this it was lashing rain. I touched up my eyeliner in the pub, but other than that it all stayed the same for well over 12 hours. Here are the pretty blurry photos I took when I got home.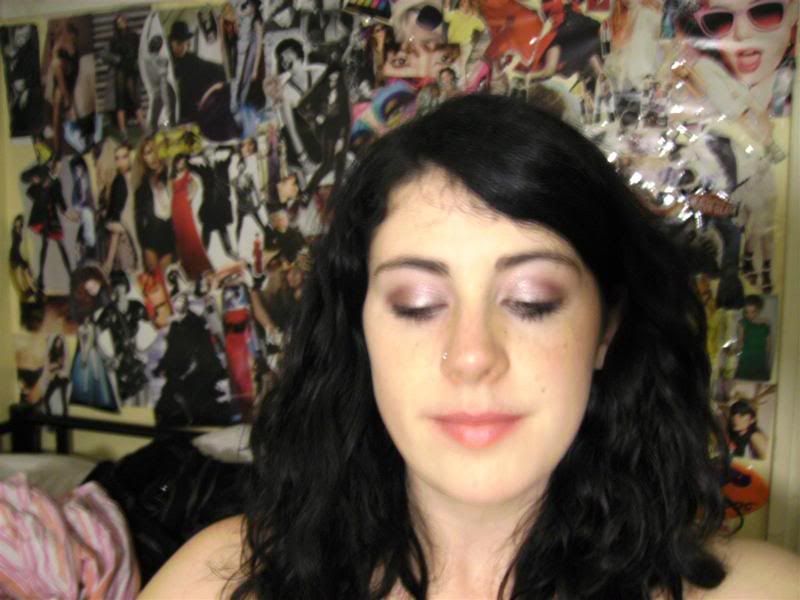 Do you see the difference?

This time, the eyeshadow is vibrant and uncreased, even after all those hours.

My foundation has come off my nose a bit, but considering how long it was on that's understandable I think.


So there you have it, go buy a primer and use it.

If you really don't want to fork out any money, there's some chafing gel that supposed to work like a silicon primer. I'm not really sure of the details, try googling it.

If you really don't want to buy an eye primer (do it!) try using eyeliner pencils to create a base. The soft creamy ones tend to work best, such as Urban Decay's 24/7 liners. You can either use them in the same colours as the eyeshadow you're using or in white which will intensify all colours. I'll blog about coloured bases another time though. :)